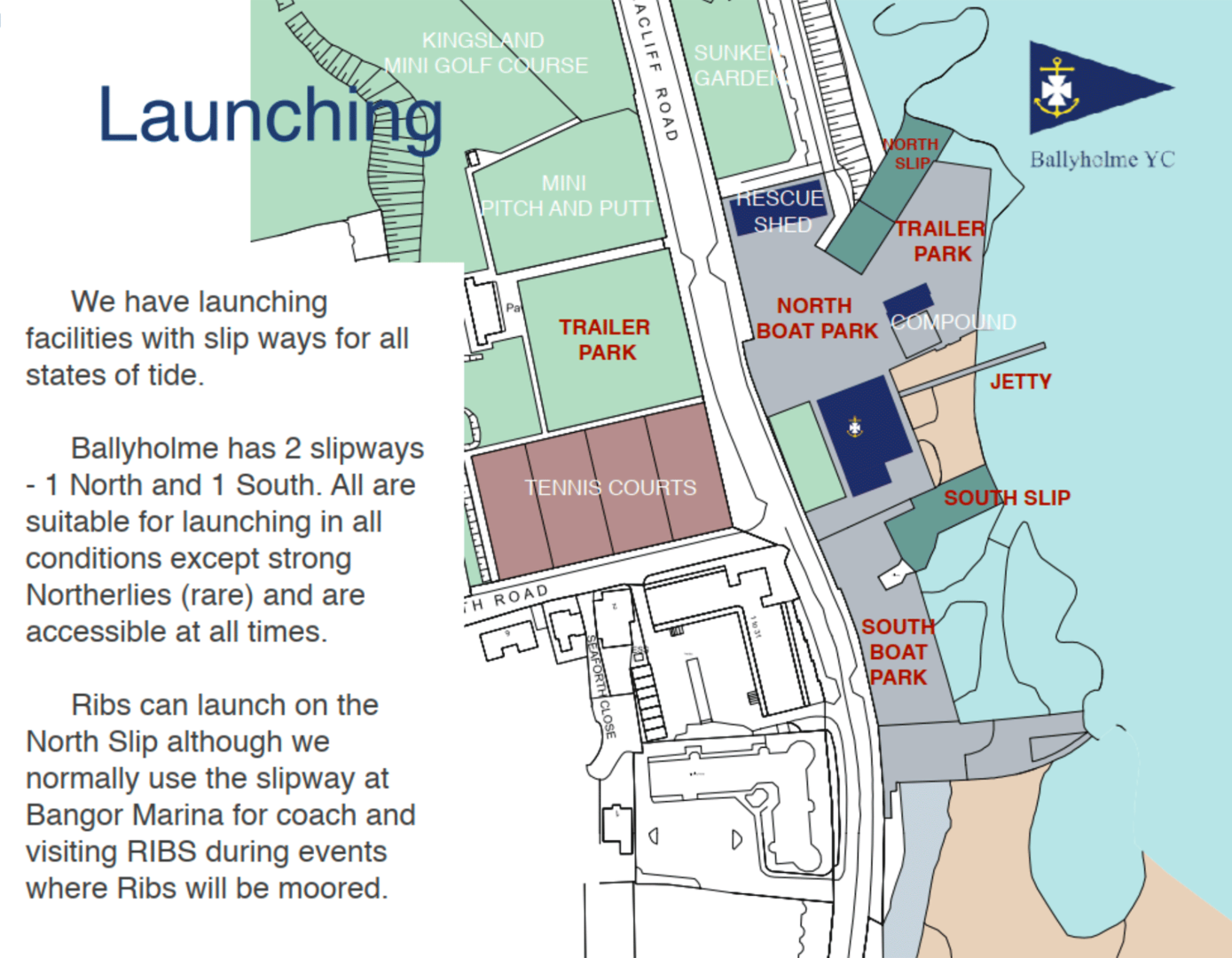 Boat park
Our two dinghy parks are capable of hosting over 250 ILCA boats. We also have use of a grassy area opposite the yacht club for use as a dinghy park extension plus a trailer park. We have numerous fresh water hoses available throughout both dinghy parks.
Car park
There is free car parking on the street with over 100 car park spaces and a second free car park approximately 150 metres from the club.
Dinghy spares shop
There will be an ILCA chandlery van on-site during the event. The local ILCA dealership is in Newtownards, approximately 12km away.
Catering
There is a full galley kitchen from which sailors meals can be prepared. There are various hospitality areas and the club would also look to install a large marquee for the duration of the event to host the larger social events. Participants will also have access to neighboring Royal Ulster Yacht Club.